With friends and co-workers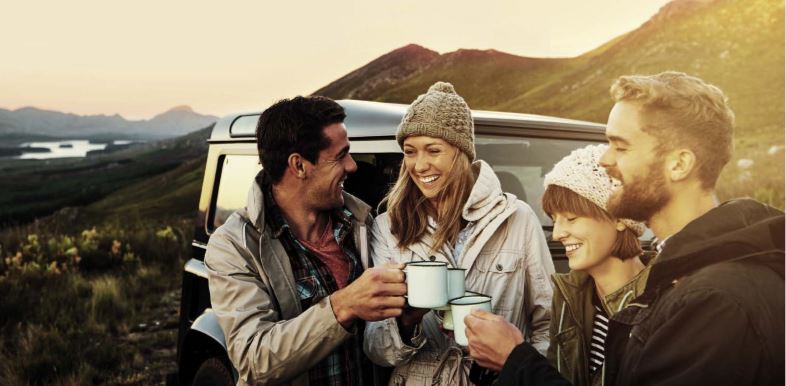 Memorable meetings help merge the work team. New tastes, colours, scents and angles give perspective and reignition.
SKI UNLIMITED – EXPERIENCES THAT COUNT

Corporate trips with unique and active experiences require engagement and carefully thought through details. Ski Unlimited believes in meetings that merge the work team and outdoor activities and experiences that make the group grow together.
Since 1986 Ski Unlimited has created unique, customer-adapted conference and company trips to some of the world´s most beautiful places. With great engagement and deep knowledge about mountains and alps, memorable meetings are arranged where every detail is carefully planned, from start to finish. Focusing on mountainous regions, Ski Unlimited creates conference trips that will leave you with a goggle-burnt-cheeks grin from ear to ear and muscle soreness in both your laughing and thigh muscles.
CREATIVE MEETINGS – MEETINGS AND EVENTS THAT MAKE SENSE AND GIVE RESULTS

Creative Meetings offers strategies and execution of B2B events. They´re experts in planning and carrying out events and meetings and mapping out the guidelines for what your company´s long term work with events and meetings should look like. All in line with your company´s communication, strategies and goals. The strength in the company is its broad competencies, deep knowledge and overall thinking skills when it comes to events and meetings. Creative Meeting´s developed and well-tested methods and tools really work. These have been honed and tested at the more than 5,000 events and meeting the company has executed since starting in 1999.
JB TRAVEL – CONFERENCE AND COMPANY TOURS

A study tour for ten people or hundreds of them? Business trips five or fifty times a year? With solid knowledge and great connections all over the world JB Travel creates business trips, meetings, events and study trips full of colourful and enriching content.
Business trips with good logistics, flexibility and professional care in every detail make every customer at JB Travel a VIP. With a broad range of skills and high level of service, JB Travel ensures that each customer can relax and safely focus on the purpose of their trip. Simple, efficient and easy! Custom-designed study tours provide new impressions and insights that deepen community and broaden knowledge within the company. How about a client meeting in bustling Manhattan, a kickoff gathering on a vineyard in South Africa or gaining greater insight into the infrastructure of Shanghai? Creating inspirational experiences that help develop company skills is JB Travel´s forte.